Butler Community College 2022-23 Catalog
[ARCHIVED CATALOG]
Butler Community College 2022-23 Catalog
---
READY FOR LIFE!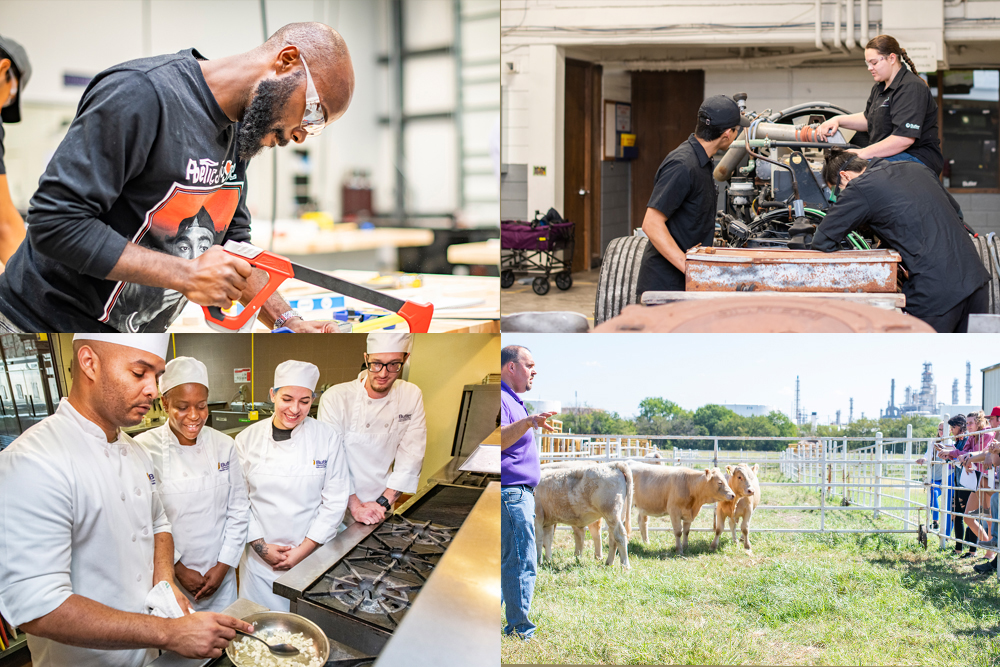 Welcome to Butler Community College! We are an institution that values learning, diversity and engagement across our campuses. Our dynamic learning environments, whether face-to-face or online, foster a college-wide commitment to your success inside and outside the classroom. Your time spent with us provides you a support network for your professional development, individual growth, and academic goals. By choosing Butler it is clear you value quality in higher education. It is our mission to not only deliver on that but to exceed your expectations as you get Ready for Life!
***
Navigating the Catalog
In the catalog, you will find your pathway, laid out semester-by-semester to help you save time, money, and get some experience and earn transferable credits your first year. To begin exploring, choose Programs of Study on the navigation panel.
Course Delivery - Butler Community College is committed to flexible pathways for our students' success. Courses are offered in varying delivery formats: face-to-face, blended and online. When viewing a program of study, please check the Class Schedule link on the Navigation panel to identify the course format or modality that fits your needs.
Degree Planner - Each pathway is linked to a degree plan or print-friendly version of degree requirements in a checklist format. The creation of a Degree Planner account will allow you to designate favorite courses and access them in the catalog.
Favorites - To designate a favorite course, click on the star symbol (located in the upper right hand side of the course description). Use your Degree Planner account to access your favorites each time you visit the catalog.
Kansas SystemWide Transfer Courses
 - This symbol (

) identifies the growing list courses approved by the Kansas Board of Regents for system Wide Transfer (SWT) among all Kansas public post secondary institutions offering an equivalent course. Additional courses may also be eligible for transfer.  Please contact our Advising office or visit
http://www.kansasregents.org/transfer_articulation
 to learn more.
Milestone Courses - Milestone courses are considered essential for progress within a selected Pathway and are indicated by a diamond symbol (♦).
Online courses - Course with this symbol are offered online. (O)
---